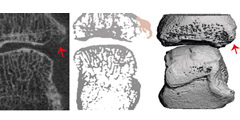 Psoriasis Arthritis (PsA) is an inflammatory disease associated with psoriatic skin disease, which affects 1 up to 3 percent of the population in Europe. PsA is one of the most severe inflammatory joint diseases. Although substantial progress has been achieved in understanding the pathogenesis, outcome and treatment of PsA, there is still an unmet need to better characterize PsA. The PARTNER Fellowship Program aims to address unsolved questions in the field of PsA.
To fill this gap and foster research in psoriatic arthritis, six European research institutions have come together to initiate the PARTNER Psoriatic Arthritis Network Fellowship Program in 2016 with the aim of gaining a better understanding of the specific molecular processes and clinical features of the disease.
Apply online for a 12-month fellowship in one of the six research institutions by December 1st, 2019!
More information under www.partner-fellows.de